"Good fiction's job is to comfort the disturbed and disturb the comfortable."
―David Foster Wallace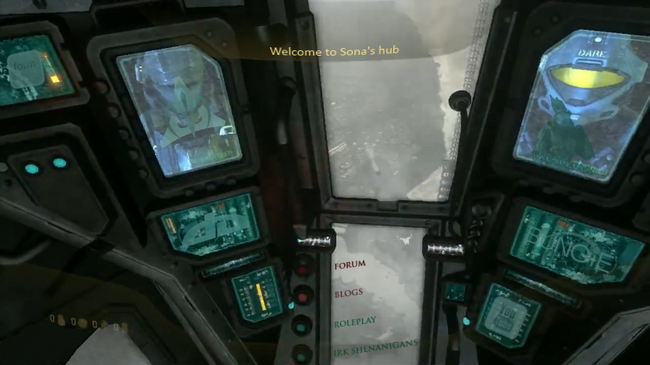 Sonasaurus
Gender
Male
Height
1.84 m (6')
Blood Type
O
Date of Birth
August 7, 1994
Zodiac
Leo (not that it matters)
Nationality
Canadian
Birthplace
Northeastern China
Religion
Christian (Protestant)
Occupation
Writer
Musician
Small-time abridger
Amateur video editor
Occasional visual artist
Rank on Wiki
Site veteran
Bureaucrat (Retired)
Gamertag
Sonasaurion (MCC PC)
Other Usernames
SonaKopa
Rawrz, I am the Sonasaurus, retired administrator and long-time user of Halo Fanon (and other wikis besides). Thank you for taking the time to visit my userpage! Leave me a message on my talk page if you have questions, and I'll most likely respond within a day. To reach me directly, find me on the Discord chatroom!
About Me
"Be quick to listen, slow to speak, and slow to get angry."
―James 1:19
Hobbies
I've been an avid writer for a very long time. I wrote my first (not very) original story when I was 10, and I started writing about Halo when I was 13. Since then, I've branched out to other types of fanfiction. If you're interested in my work, you can find more of my stories though my FFN.net userpage. I've got a couple of original stories planned for the future, but I'm still honing my craft through fanfiction.
Music is also a major passion of mine. I've attended a Music Industry Arts program that has given me the opportunity to meet many talented and passionate musicians—they are some of the greatest people I've ever had the privilege to work with, and it's been a truly amazing experience to perform, create, produce, engineer, and share so much of myself with this musical family I'm now a part of. I never would have guessed college could be so much fun.
Halo
I first discovered Halo in 2003 (and like many of you, I was definitely not 17 at the time). Though it took me a while to warm up to Bungie's successors, 343 Industries, I am pleased to say that I am still able to come back to Halo after seeing how far they've developed its already-vast universe. Even though I don't own an Xbox One or play much on a console anymore, there are things that the storyteller in me can't stay away from for long. I joined Halo Fanon when I was a teenager and I don't know if I'll ever reach that level of allure to the wiki again, but I can't deny how good it feels to find even some of the fascination that drew me here all those years ago. I am willing to play it by ear and see where it goes, and really that's more than enough for me.
Wiki Awards
I've won a number of wiki awards at Halo Fanon in my considerably long time here. If you're impressed by what you see below, keep in mind that you can win these too! All it takes is a bit of hard work and listening to the advice that other users here have to give you.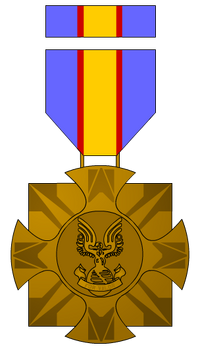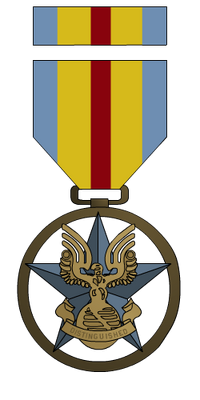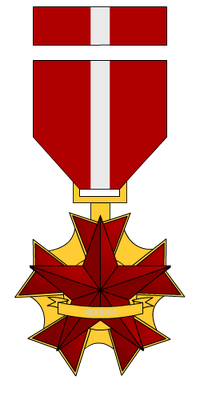 ---
On behalf of the Halo Fanon administration, you have been formally recognized as a distinguished member of Halo Fanon, and have been awarded the following medals:
The Colonial Cross, awarded by Brodie-001 on January 1, 2015, for acts of tenacity and perseverance. This medal indicates the high level of commitment you have placed towards upholding the quality of Halo Fanon.
The Eagle Superior Service Medal, awarded by Brodie-001 on January 1, 2015, in recognition of your long-term service at Halo Fanon as a site veteran.
The Red Legion of Honor, awarded by Brodie-001 on January 1, 2015, for outstanding and selfless acts towards other users of the community. This medal marks you as a role model of Halo Fanon.
Personality
Personality: INFP
Variant: Assertive
Role: Diplomat

---

Extraverted
40%
Introverted
Intuitive
33%
Observant
Thinking
29%
Feeling
Judging
32%
Prospecting
Assertive
35%
Turbulent
INFP personalities are true idealists, always looking for the hint of good in even the worst of people and events, searching for ways to make things better. While they may be perceived as calm, reserved, or even shy, INFPs have an inner flame and passion that can truly shine. Comprising just 4% of the population, the risk of feeling misunderstood is unfortunately high for the INFP personality type — but when they find like-minded people to spend their time with, the harmony they feel will be a fountain of joy and inspiration.
Being a part of the Diplomat (NF) personality group, INFPs are guided by their principles, rather than by logic (Analysts), excitement (Explorers), or practicality (Sentinels). When deciding how to move forward, they will look to honor, beauty, morality and virtue — INFPs are led by the purity of their intent, not rewards and punishments. People who share the INFP personality type are proud of this quality, and rightly so, but not everyone understands the drive behind these feelings, and it can lead to isolation.
(see also: D&D Character alignment archive)
Community content is available under
CC-BY-SA
unless otherwise noted.