About me
Hey guys.
As you can probably tell, my alias is Sev40. I've been a big halo fan since the first game came out more than a decade ago. Being the rebel I am, I stole the game out of my parents room and did a gaming marathon where I tried (and failed) to complete the game on Normal in a single night. Nevertheless, I was blown away by the visuals, the AI, the levels - everything about the game led me to become a halo fanatic.
Of course, it wasn't until much, much later that I started to get deeply involved with the universe that surrounded it, and I began to read the books and Halopedia. Eventually, as I waited for the next Halo game to come out, I began to write books and play around with ship ideas that might exist in the Halo Universe, and even cross-overs with other universes. Of course, these were all done before I ever found Halo Fanon, and now I'm glad I'm here.
If you wish to talk to me, I'll normally be on the Irk, but if I'm not online then be free to send me a message on my talk page. If you want to check out one of my articles, just click here - or if you're in a mood to see just how crazy it can get on the Irk, click here.
Vadumverse Updates
Vadumverse
Bulletin
Current News
User
Date
Announcement

Andromeda Vadum

October 20, 2016

Our #NewWindowLink and Vadumverse main theme appears to be broken and will hopefully be fixed shortly
Previous News
User
Date
Announcement
Andromeda Vadum
March 16, 2016
We are now getting started to collaborate on the Earth riots of 2558. In Halo 5 we watched Cortana release an EMP blacking out Earth. With the UEG Law Enforcement and UNSC Defense Force as the primary lines of defense; their mission will be to protect Earth and chase off antagonists from unruly citizens to deadly criminal gangs. Locations are world wide but we will focus on: Los Angeles, Washington D.C, New York, and probably the Midwest. Any other cities fill free to tell me on my talk page. I will start the first post tomorrow if I can fight the laziness and write.
Awards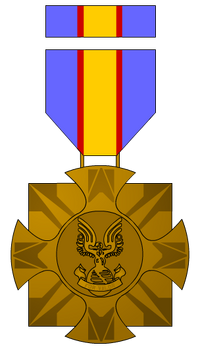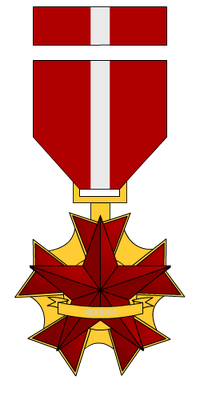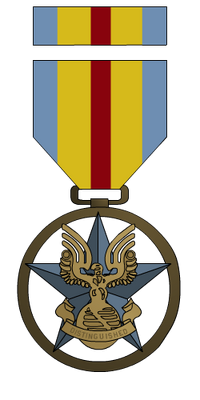 ---
On behalf of the Halo Fanon administration, you have been formally recognized as a distinguished member of Halo Fanon, and have been awarded the following medals:
The Colonial Cross, awarded by Brodie-001 on January 1st, 2017, for acts of tenacity and perseverance. This medal indicates the high level of commitment you have placed towards upholding the quality of Halo Fanon.
The Red Legion of Honor, awarded by Brodie-001 on January 1st, 2019, for outstanding and selfless acts towards other users of the community. This medal marks you as a role model of Halo Fanon.
The Eagle Superior Service Medal, awarded by Brodie-001 on January 1st, 2019, in recognition of your long-term service at Halo Fanon as a site veteran.