Revan180193
Gender
Male
Height
1.82 meters
Weight
76 kg
Nationality
Danish (not for eating)
Birthplace
Denmark
Religion
Atheist probably influenced by some Christian opinions.
Occupation
Medical laboratory scientist
Gamertag
revan1801
About me
Hey I'm from a small country in Europa called Denmark (small if we don't count Greenland into it). It's located just above Germany. I work in a nuclear medical clinic at the National Hospital.
Interests
I love LARP, during it once or twice in a month in the nearby municipalities. I have a great interest in microbiology and genetics.
Favorite games
All of the Halo series of course.
Star wars: Empire at War FoC Covenant at war mod.
Warhammer 40k: Space Marines.
List of favorite Halo races/empires
1. Prehistoric Human Empire
2. The Covenant Empire
3. UNSC
4. The Doucherunners *cough* I mean the Forerunners
5. Precursors
6. The Flood... Come on, you all hate it.
Halo book series read
My signatures
Revan180193 - "Savior, conqueror, hero, villain. You are all things Revan… and yet you are nothing. In the end you belong to neither the light nor the darkness. You will forever stand alone.":
TALK - Thursday, September 24 2020
Revan180193 - Some laws are made to be broken:
TALK - Thursday, September 24 2020
Revan180193 - It's dangerous to go alone so take a Carlsberg and drink with me instead:
TALK - Thursday, September 24 2020
Sandbox
Award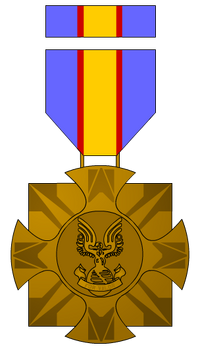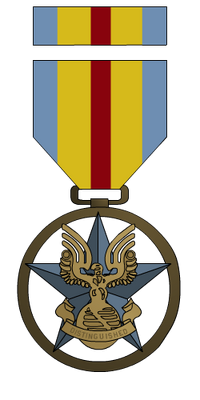 ---
On behalf of the Halo Fanon administration, Brodie-001 has awarded you the Colonial Cross on January 1st, 2017, for acts of tenacity and perseverance. This medal indicates the high level of commitment you have placed towards upholding the quality of Halo Fanon.
In addition, you have also been awarded the Eagle Superior Service Medal by Brodie-001 on January 1st, 2019, in recognition of your long-term service at Halo Fanon as a site veteran.
Bulletins
Vadumverse
Vadumverse
Bulletin
Current News
User
Date
Announcement

Andromeda Vadum

October 20, 2016

Our #NewWindowLink and Vadumverse main theme appears to be broken and will hopefully be fixed shortly
Previous News
User
Date
Announcement
Andromeda Vadum
March 16, 2016
We are now getting started to collaborate on the Earth riots of 2558. In Halo 5 we watched Cortana release an EMP blacking out Earth. With the UEG Law Enforcement and UNSC Defense Force as the primary lines of defense; their mission will be to protect Earth and chase off antagonists from unruly citizens to deadly criminal gangs. Locations are world wide but we will focus on: Los Angeles, Washington D.C, New York, and probably the Midwest. Any other cities fill free to tell me on my talk page. I will start the first post tomorrow if I can fight the laziness and write.
Community content is available under
CC-BY-SA
unless otherwise noted.