WARNING
THIS USER IS CURRENTLY NOT DEAD. HE WHO LISTED ME AS DEAD WILL SOON BE DEAD
ONI recon 111
About Me

Hi <insert name here>, around the internet i'm known as ONI recon 111. You seem to have stumbled across my page. If you would like, you can take the guided tour or walk around alone, but beware, its isn't safe.
Awesome Quotes
"Its not who i am underneath, but what i do that defines me''"
―Bruce Wayne, Batman Begins.
"Who's more of a fool, the fool or the fool who follows him?"
―Ben Kenobi, Starwars Episode IV
"This is SPARTAN group Omega. If they want war, we'll give 'em war"
―SPARTAN from SPARTAN group Omega, Halo Wars
"There is no try, only do"
―Yoda, Starwars episode V
"Other scientists split the atom, but i was first to split the pea"
―Unknown
"Don't hit a man with glasses...use your fist."
―Unknown
"Reality is a big, nasty, vicious dragon, but I don't believe in dragons."
―Unknown
"This year at sony we have...errr...errmm...err... we have decided to do things differently...i have no other comment to make"
―Head of Playstation
"I'll Be Back"
―Terminator
"Welcome to the Xander Zone"
―Xander Cage, XXX 1
"Please, give me the binoculars, before i kick your teeth in"
―Darius Stone, XXX2 the next level
"'Life is like a box of chocolates; you never know what you're gonna get.' Your life, however, is like a box full of ACTIVE GRENADES!""
―Family Guy
"*strange beeping noise* "Whats that?" "It came from the prisoners" "I'll go check it out" "Roger Roger" "Whats that on your arm clone?" "What? you wanna see how it works, clanker?" *SMACK*"
―Two battle droids and captain Rex, Starwars clone wars
"Why So Serious?!"
―The Joker, Dark Knight
Sigs
Current
Past Sigs
My Comm Channel - My Work - My Base -

Heroes May Die, Worlds May Fall, Yet The Legacy Lives On
Games
Games I Own

Halo Combat Evolved-Completed
Halo 2-Completed
Halo 3-Completed
Call Of Duty 4-Completed
Half Life 2-Completed
Half life 2: Episode 1-Completed
Half Life 2:Episode 2-Completed
Portal-Complete
Lego Starwars: The Complete Saga-94.8% Complete
Lord Of The Rings:Battle For Middle Earth 2-Complete
Forza Motorsport 2-In-complete
Mass Effect-Complete
Star Trek Legacy-Complete
Starwars Battlefront 2-Complete
Batman Begins-Complete
Medal Of Honor:Frontlines-Complete

Games I used to Own

Starwars Battlefront 1
Starwars Revenge of the Sith
Starwars Republic Commando
Lego Starwars 1 and 2
Medal of Honor Rising Sun
Golden Eye Rogue Agent
James Bond (can't remember the full name)
Burnout Revenge
Need For Speed Underground 2
Countless Others

Games I Have Played But Don't Own

GTA 3:
GTA Vice City
GTA Vice City Stories
GTA Liberty City Stories
GTA San Andreas
GTA IV
Guitar Hero 3
Medal of Honor Airborne
Lost Planet
King Kong
James Bond Nightfire
Kane And Lynch: Dead Men
Over G fighters
Test Drive unlimited
Tomb Raider
Perfect Dark Zero
Frontlines:Fuel of War
Medal of Honor 1
Medal of Honor 2
Medal Of Honor Rising Sun
Starwars Battlefront 1
Starwars KOTOR
Universe At War
C&C 3 Tiberium Wars
Loads Of Others
Friends
A list of all my friends.
People i've worked with on fanon
More about Me
Now <insert name here>, gather round. Not you extreme sports calendar, go away.
Likes
Most FPS games
Most RTS games
Some RPGs
Anything halo related
Anything Starwars related
Blue
Green
Mr.T
Mighty Boosh
Anything mass effect related
Food
xbox 360
Orange box
writing stories
IDEAS!
Roleplaying
friends
n00b tube!
weapons
Dislikes
LAG!
N00bs
vandals
golden compass
History channel:battle for the pacific
Spammers
various currently banned users
Star trek legacy
Wireless internet
IRC Nicks
Nicks i've used on IRC, for whatever reason.
ONIrecon111
Spartan-993
ONIteacon111
Sgt-Sobez
GeneralFail
CommanderApples
ONIcat
BonzaiWarrior
RC-0993
Sev-07
Niner-09
Darman-36
Fi-15
Atin-22
Boss-38
Scorch-62
Fixer-40
ONI|Fanon
ONIhatesXchat
ONItreecon
ONIbacon111
ONIbeacon111
ONIteacon111
ONI
Sobez
Noobinator
MrFreeman
The_G-Man
ONIrecon735
CompanionCube
GeneralFestive
My Work
My Work
Now, here is my work. Only you, <insert name here>, have clearance to see it.
ONI recon 111's Necros Stuff
Human Characters
Sangheili Characters
Brute Characters
SPARTAN's
UNSC Forces And Ships
USR Forces And Ships
JA Forces And Ships
Stories
RP's(Either by me or I'm Part Of)
Operations/battles/wars
Species
Ship Classes
Companies
Planets
Gallery
Images
Now, for some absolutly awesome pictures(they are not mine, but i give credit to their artists).
Credit to Yang Zhang.

Credit to Amir Saheli.


Credit to Henry Pashkov.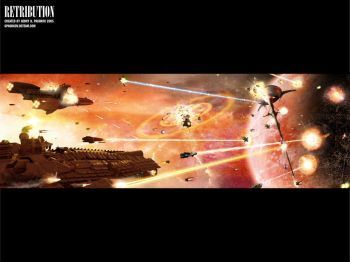 They City of something. Credit to Alex Popescu.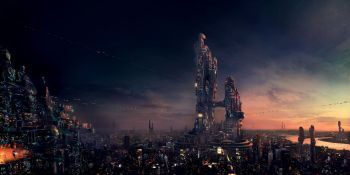 Credit to Robert Maschke.

Credit to Museum of the improbable.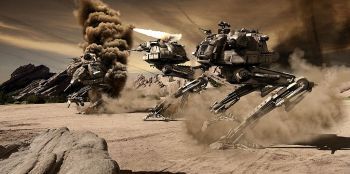 Credit to Laurent Menabe.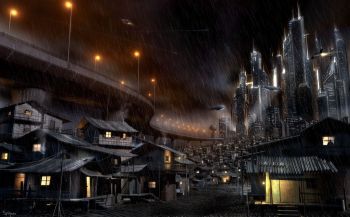 Credit to Vfx Ark.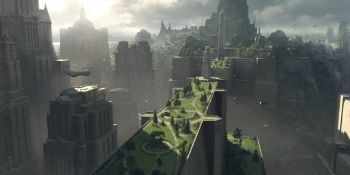 Community content is available under
CC-BY-SA
unless otherwise noted.