LHF
Gender
Male
Blood Type
O
Date of Birth
1997 (age 21)
Birthplace
The Pitt
Religion
Agnostic
Occupation
Student
Gamertag
HexLHF (Xbox Live)
Other Usernames
Hex LHF (Steam)

Hello <insert name here>, and welcome to my user page. I am a site veteran of seven years and former Site Patroller. If you even need to get into contact with me, the best place to go is the site's Discord server where I am usually active. At the moment, I'm a student at the University of Pittsburgh with a major in biology, so my activity on the site and the Discord is limited on the weekdays. Anyway, thank you for visiting!
I've been a largely active user on the site since 2011, but recently went on a hiatus for sometime during the 2016 and 2017 years. Currently, I'm trying to get back into the writing spirit and breathe life back into my expanded universe project.
Current Work
Since 2015, I've been working on my Commonwealth Universe which is my own little expanded universe where I write most of my stories and characters.
Characters
Organizations
Locations
Events
Stories
Awards and Rank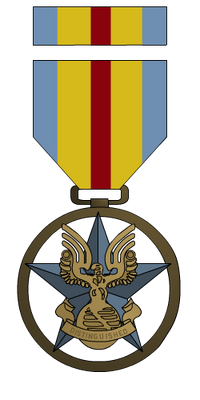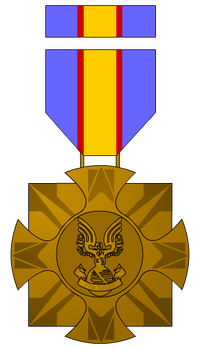 ---
On behalf of the Halo Fanon administration, Brodie-001 has awarded you the Eagle Superior Service Medal on January 1, 2016, in recognition of your long-term service at Halo Fanon as a site veteran.
In addition, you have also been awarded the Colonial Cross by Brodie-001 on January 1, 2019, for acts of tenacity and perseverance. This medal indicates the high level of commitment you have placed towards upholding the quality of Halo Fanon.
Sandbox & Image Save
Community content is available under
CC-BY-SA
unless otherwise noted.