Only on special occasions do I bring out the plastic helmet and wooden sword.

Blake
Gender
Male
Height
close to 6 inches
Weight
Good Question
Blood Type
Dr. Pepper
Date of Birth
5/17/2000 (age 20)
Zodiac
I don't read stars.
Nationality
North American
Birthplace
"Carry on my Wayward Son!"
Religion
We don't go down this route for a reason
Occupation
Sure as hell ain't what I want to be
Personal Website
I don't got one
Rank on Wiki
Editor
Gamertag
LowBudgetKnight
Other Usernames
@AmericanTopHat on Twitter
"SQUIRE! PREPARETH THY LAPTOP AND FINDETH MY BEST PLASTIC HELMET! THO HAS WRITING TO PARTAKE IN!"
―A historical moment when the Knight of the lowest budgets came to this land

It was foretold in the stories around the campfire of the serfs. That a man, nay! A legend would arrive, one in the most plasticy of helmets and the finest swords made of timber. And when the day came so did I! then walked out, BUT I CAME BACK! then left again. NOW I'M BACK...no wait am I leaving or staying? Gah, I told my squire to keep track of this sort of thing. Anyway back to the legend! This knight who's budget was that of the smallest available came to prove himself in the art of halo fan fiction, then deleted most of his work, then re-wrote it, then re-wrote it...okay, WHO WROTE THIS?! oh...yeah, whoops.
I come here to write Halo stuff why else would I be here? Not just to steal other people's ideas and pass them off as my own, pfffft totally not that reason. In all seriousness, yea I like to write a lot here on Halo Fanon. Even if I disappear for months on end. I always live by the motto of Halo Fanon.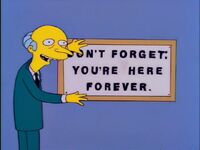 MAIN ARTICLES
SUB ARTICLES
STORY TIME
SITE AWARDS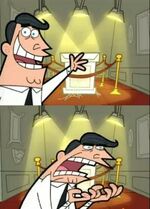 Community content is available under
CC-BY-SA
unless otherwise noted.