Max
Gender
Female
Height
5'7"
Blood Type
O-
Date of Birth
06-16-1992 (age 23)
Zodiac
Gemini
Nationality
United States
Birthplace
Hell
Religion
Christianity
Speciality
Author and artist
Occupation
part-time space pirate
Rank on Wiki
Minor Junior Private Negative, First Class
Gamertag
x Montressor x

[REDACTED]
My Signatures

A girl could get used to this!

War takes. But it leaves us with legends, it leaves us with heroes - and heroes never die!
Stories
NOBLE Team stories:
When You Notice a Kat in Profound Meditation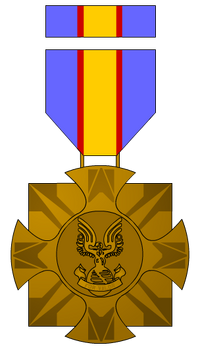 ---
On behalf of the Halo Fanon administration, Sonasaurus has awarded you the Colonial Cross, for acts of tenacity and perseverance. This medal indicates the high level of commitment you have placed towards upholding the quality of Halo Fanon.
---
Given on February 14, 2013, to Laconia.
Community content is available under
CC-BY-SA
unless otherwise noted.