WELCOME TO KOBOLD CAMP!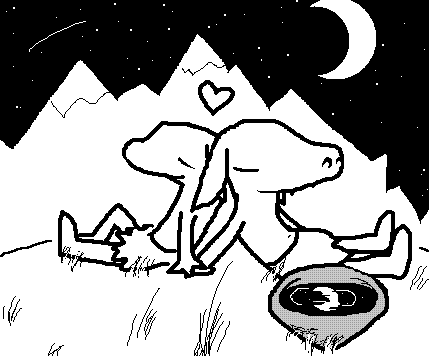 The official not-so-blog of an expanded universe project: the Centroid Continuum.
How far along is Centroid, now?
50% complete! (Maybe more?)
Article Assembly
(Very few articles are complete of mine, as they are all part of the story process for Centroid. Once the Novel is done, these will generally follow suit.)
Currently I am trying to really spruce up Annalee and Drew's articles (Annalee first) as they are really important long term characters. Drew moreso, but Annalee is the focus for now. Once these two are in tip-top shape I'll be working on getting Diamond Team supporting articles.
The Plot Pot
Complete:✅ | In Progress/On Hold:🟨 | Plotting Phase: ❌
As of 8/8/2020
Phase 1:
Centroid 🟨
Index Alpha - Tales from the Centroid Continuum 🟨

Bygone ✅

This is the tale of how Annalee was found aboard a derelict colony ship.

Intersecting Vectors ✅

This introduces Nalini Al-Hariri, a Spartan washout.

Emergence ✅
The Minister ✅
A Weekly!✅
Ruin ❌
The Solitude of Oscar Actual ❌

Thad's story. The final piece.
Parallel Encounters 🟨

A Novella. Decent cross-section of Waimarie Paiwei's service before Centroid. Basically a Career Service Vitae in story form. It's going to go over over two decades of Lucky's life and service leading up to a more in depth look at Kenneth-139
Phase 2:
Apeiron (Centroid Prequel) 🟨

Drew Origin/Spartan Training/Mata Hari incident.
Operation: CARTWHEEL
Coming of age story.
Might be very "Fall of Reach"y.
Terminal Vertex 🟨

Nalini and Odell's novella to set up Directrix
Index Delta - Further Tales from the Centroid Continuum ❌

Green Light to Engage❌

All good things must comes to an end. This is Green Teams curtain call.

Wheel in the Sky ❌

A mysterious figure seeks out Heretical knowledge. Will the Covenant allow this? No. But they may not have a choice...

Shore Leave❌

It was a can of worms from the start...

Blood of Our Fathers ❌
A Weekly! ❌
Another Weekly! ❌

Of my choice! (Again Again!)

Works-to-Brighten-Future❌

OooOoOoo...Forerunner things!
Phase 3:
Directrix ❌

The Finale to the Centroid Trilogy
Parallel story to Fall of Reach and, possibly, what comes after? Erf?
Index Lambda - Even Further Tales from the Centroid Continuum ❌

Jericho's Fortress ❌

The Paiwei's home is under siege. Will they be able to survive the storm?

Looking Back ❌

How does Earth return from this? Nalini seeks out an old friend, but we already know the answer.

Reunion ❌

Is looking for answers about your past a good idea? Maybe with some help...

Iced ❌

Look, it's...complicated. How couldn't it be? It's always been... But, it's time to wrap this up.

Go With God ❌

Drew's fate is in the hands of Madrigal—after all, he's an infant.

A Weekly! ❌

Of my choice! (Again Again Again!)

Just Getting Started ❌
Phase 4?:
Unnamed NU Story that is going to rely entirely upon Infinite might start new series. ❌

Diamond Team will be wrapped into new Spartan Branch? Banished? New Trilogy? Will I bother?
Um, well, maybe if Centroid is tired I might start this new EU called "Alpha Zero", but for now let's assume...agh, I don't know
The WIP Gallery
I have also taken to Photo Manipulations and Drawing to help tell the story. Super Long Shot: A Webcomic someday?
Community content is available under
CC-BY-SA
unless otherwise noted.