Jay/JSM/Justin
Gender
Male
Height
like 5'10 ish? all my friends are taller than me tho which is an annoyance
Weight
like 140 pounds now please stop bothering me
Blood Type
Dunno
Nationality
U.S.A
Birthplace
San Diego, California
Religion
God Complex
Occupation
None
Rank on Wiki
degenerate
Gamertag
JayStopMotion
Other Usernames
Forester2014
"So I made a few mistakes, so what?"
―Jay 2017
"I'm still a n00b at heart! I AM MORE OF A NOOB THAN YOU ARE"
―Jay in 2018, after losing his sanity.
"DaMmIt I nEeD tO gEt A lIfE"
―Jay in 2019, probably.
"The fact that I still exist on this planet is truly a testament to how bad things have gotten."
―Jay in 2020

Welcome, You can call me Jay or maybe JSM, although I also wouldn't mind if you called me by my real name, Justin.
I generally try to be lighthearted, especially on the Discord, even if I'm not too active on either that or the wiki.
I started playing halo with my sister and my dad, and I finally became a really big fan of halo when my dad got me the master chief collection. I became a huge fan of the forge mode and campaign, and I've so far beat halo 3, halo 3 ODST, and halo 2, and also beat halo 4 (And also beating Reach). I've started playing CE and tried beating it, but I've essentially given up on that (like with most things in my life) at this point.
I also am the creator of the (now defunct) Expanded Universe known as the Incognito Era.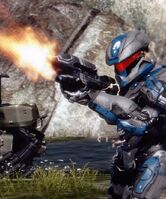 Awards
Sigh None so far...
Fake Awards
My Signature(s)
You will know this is me if these sigs come up on your talk page. Beware.

My small sig. Thanos is just the Covenant but successful.
Trivia
S u f f e r a t t h e h a n d s o f t h e J a y
wRYYYYYYYYYYYYYYYYYYYYYYYYYYYYYYYYYYYYYYYYYYYYYYYYYYYYYYYYYYYYYYYYY

My shenanigans page that I haven't updated in like ten centuries go away I'm trying to sleep

MY SANDBOX IS CANCER DON'T YOU DARE CLICK ON IT
Notes
You would think that there had already been enough that was typed to describe him already.
↑ Also, he's currently laughing his ass off, because you actually chose to read this section, and waste a few seconds of your lifetime.
↑

Oh, and also the fact that reading that served no purpose to your brain. It's probably mush by now. A shame.
Community content is available under
CC-BY-SA
unless otherwise noted.