About me
Hello!
I'm Delta Pistol! I focus on writing about Halo lore and like to expand and explore various topics. I'm focused on Humanity and the UNSC, but I hope to branch out more into other topics.
Medals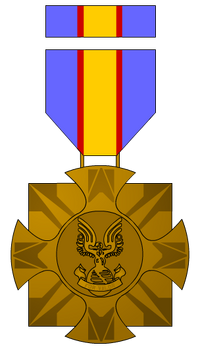 ---
On behalf of the Halo Fanon administration, Brodie-001 has awarded you the Colonial Cross, for acts of tenacity and perseverance. This medal indicates the high level of commitment you have placed towards upholding the quality of Halo Fanon.
---
Given on January 1st, 2020, to Delta Pistol.
Community content is available under
CC-BY-SA
unless otherwise noted.