The name's Brodie. I stumbled upon this site one day back in August of 2010, and found an outlet for my many, many Halo characters, stories, battles and so on. As a Bureaucrat I'm active on here most days, either adding to my articles, spying on recent changes or lurking the Discord channel. I've been on the site for over twelve years now, and am always wiling to lend a hand to our users.


Feel free to explore and check out my work below, any questions can be directed to my talk page.
About Me
A Halo fan since I first played Combat Evolved around the age of seven, I've been a part of the Halo community for a very long time and consider it one of my favourite sci-fi franchises. I joined Halo Fanon in the summer of 2010 during the pre-Halo: Reach hype and since then have created a sizeable body of work over the course of a decade, almost all centered around my own expanded universe project, the Sigmaverse. In addition to working on my own universe, I occasionally coordinate site events like Survival of the Fittest and our community story series. Many of my earliest Sigmaverse ideas from when I arrived on the site originated from my earlier machinima projects, which I abandoned after turning to writing. Outside of Halo I have written fan work for the Warhammer 40,000, Fallout, Gears of War and Fate series over the years, though I devote most of my writing time to original projects nowadays.
I generally try to be courteous to other users on the site and am happy to provide assistance to any who need it on the site, particularly in regards to canon-friendliness and character and story-writing for articles. That aside, I generally help keep the site's day-to-day affairs in order and keep the peace in our community's discord server, ensuring that we have a fairly harmonious community here on Halo Fanon.
My Work
Characters
Groups/Organisations
Battles/Events
Sigmaverse Stories
Community Stories
Projects
Other
Forums
Roleplays Participated In
Templates
Namespaced Pages
A section for pages I put a decent bit of work into, but either no longer fit into my universe or have no proper use. Mostly for whatever's left of my early work prior to the adoption of 343i canon in my universe.
Awards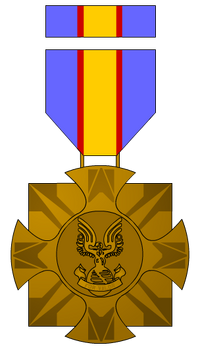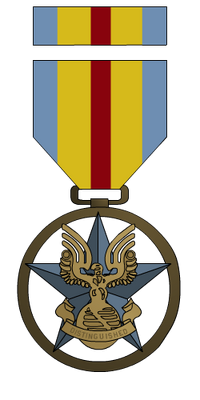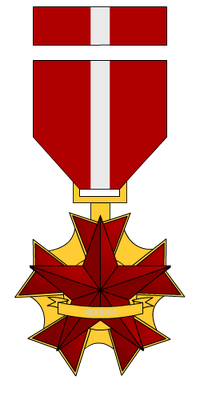 ---
On behalf of the Halo Fanon administration, you have been formally recognized as a distinguished member of Halo Fanon, and have been awarded the following medals:
The Colonial Cross, awarded by Sonasaurus on October 28, 2012, for acts of tenacity and perseverance. This medal indicates the high level of commitment you have placed towards upholding the quality of Halo Fanon.
The Eagle Superior Service Medal, awarded by Sonasaurus on August 12, 2013, in recognition of your long-term service at Halo Fanon as a site veteran.
The Red Legion of Honor, awarded by Sonasaurus on August 12, 2013, for outstanding and selfless acts towards other users of the community. This medal marks you as a role model of Halo Fanon.