"It takes one man to make a difference, it takes the world to make a change."

Andrew
Gender
Male
Height
5' 10
Weight
140LBS
Blood Type
IDK
Date of Birth
September 1992
Zodiac
Virgo
Nationality
American
Birthplace
California
Religion
Christian
Speciality
Film/Video Game Composing
Occupation
Composer
Personal Website
Coming soon
Rank on Wiki
Editor
Gamertag
CLASSIFIED!
Other Usernames
PwnedByXDirect, RenoVation

Hello, users of Halo-Fanon. I have been on here since DECEMBER 24, 2008, I love web development, voice acting, and music production. I like to think of them as hobbies though. My goal is to work as an Armed Security Officer in a Casino or to become a Public Safety Officer. I love to play Halo and Call of Duty, and I am a fan of the Xbox!

Music I specialize in is Dubstep and Orchestral. I am an expert in HTML, and CSS, and I am still learning Javascript and JQuery so anyone who needs help with code, just shoot me a email. All Halo-Fanon material must be directed to my talk page.

My Writing Style

I try to put myself in every scene that I'm writing. I try to be there. I try to put the kind of detail in stories that will make people experience what the characters are experiencing, within reason. I just start putting down scenes and I don't really know what the order's going to be yet. The ending almost always changes in the writing, though. It's because I learned to listen to the characters. I change things. One of the drafts I do, I'll decide that okay, it went this way, but it doesn't feel very interesting—what if this happened instead of that? And rarely do I know the ending.

Whenever I write a chapter, I like to keep it short. It keeps the scene flowing. Think of it this way. Why would I take hours on describing a tree and a house when I could be focusing more on the characters and their actions.

My Sites and Where to find me

My Universe

Character Reference Sheet

MY SANDBOX!!!
My Templates
Miscellaneous Stuff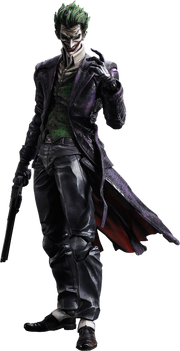 My Specialties and Skills
My Specialties
 PICTURE HERE

Web Development

HTML
CSS
JavaScript
Basic Jquery.

Law Enforcement and Security
My Skills
 PICTURE HERE

Crime Scene Investigation and Basic knowledge of Forensic Evidence.
Novels and Writing.
Music Production and Composing.
Offering Constructive Criticism
Confronting Others
Creating New Solutions
Creating New Procedures
Coaching Individuals
Negotiating
Technical Support
Roleplay Bulletins and Info
Vadumverse
Vadumverse
Bulletin
Current News
User
Date
Announcement

Andromeda Vadum

October 20, 2016

Our #NewWindowLink and Vadumverse main theme appears to be broken and will hopefully be fixed shortly
Previous News
User
Date
Announcement
Andromeda Vadum
March 16, 2016
We are now getting started to collaborate on the Earth riots of 2558. In Halo 5 we watched Cortana release an EMP blacking out Earth. With the UEG Law Enforcement and UNSC Defense Force as the primary lines of defense; their mission will be to protect Earth and chase off antagonists from unruly citizens to deadly criminal gangs. Locations are world wide but we will focus on: Los Angeles, Washington D.C, New York, and probably the Midwest. Any other cities fill free to tell me on my talk page. I will start the first post tomorrow if I can fight the laziness and write.
Ignition
Ignition
Bulletin
Current News
User
Date
Announcement

Echowaffle8

25 February 2015
The following factions have yet to complete their Chapter 1 story: Alliance of the True Covenant, FaSUM, ONI Criminal Espionage, ONI Section Zero, Sangheili Special Warfare, and the UNSC Colonization Force.

Echowaffle8

15 March 2015
As I need to re-sort my priorities in order to keep my high grades in school during my final semester of high school, I've decided to take a break from Halo Fanon writing for the time being. This means Ignition will be put on hiatus, but don't worry - it should be starting again in late May.

Coolbuddy379

16 March 2015
We have a new goal now. We need to get the 'Best Collaboration of the Year' award with Ignition. It is a great RP and I think it is suitable for it. We need to work harder for the award. So, good luck to us all and hope we get the award.

Also, my situation is somewhat of Echowaffle's too. I have Final Examinations now and won't be able to continue the RP. Hopefully, that'll change after 20th March.
My Epic Facts
Community content is available under
CC-BY-SA
unless otherwise noted.