Fanon of the Month

— July 2020:

Fireteam Caliber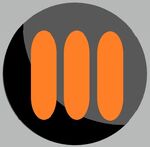 "A team of Spartan-IVs pulled from the best of the UNSC ranks. While perhaps not as well-known as others, they have marked themselves as one of the top teams in the entire branch of Spartan Operations."
―Assessment from Commander

Sarah Palmer

.

Fireteam Caliber is a Spartan Operations team made up of Spartan-IV operators culled from the ranks of various military branches. Created on January 17, 2558 for the Requiem Campaign, the team lasted long after, engaging in multiple missions in the Joint-Occupaton Zone against Covenant remnants ranging from scouting to breakthrough ops. They continued in this manner until the Created Conflict began, seeing them stuck on the UNSC Infinity as it narrowly escaped a Created Guardian.
Read more»
---
Previous featured articles: Insubordinate • KSM1 Jabber • Annalee-B220