| | |
| --- | --- |
| | This article, Mathilda-B080 (TPF), was written by ThePeteFiles. Please do not edit this fiction without the writer's permission. |
| | |
| --- | --- |
| | This article, Mathilda-B080 (TPF), is currently under active construction. |
Mathilda-B080
Biographical Information
Full Name

Mathilda Noel Dufort

Spartan Tag

B080

Homeworld
Born

June 8 2531 (UNSC Military Calendar)

Died

October 29 2549 (UNSC Military Calendar)

Physical Description
Species

Human (Augmented)

Gender

Female (Augmented)

Height

6 ft. 10 in./208.28 cm. (Unarmored)

Weight

241 lbs./109.316 kg. (Unarmored)

Cybernetics
Political and Military Information
Allegiance

Unified Earth Government

Branch

UNSC Navy

Unit
Rank

Petty Officer Third Class (E-4)

(P)MOS

Headhunter

Battles

Human-Covenant War

Status

MISSING IN ACTION

  [Source]
Biography
Early Life
SPARTAN-III Training
Conscription and Training
Headhunter Training
Augmentations
Team Assignment
Human-Covenant War
To see Mathida-B079's missions and operations during the Human-Covenant War, see: Samuel-B256
Death
Personality and Traits
"Take it one evolution at a time."
―Mathilda's personal motto.
Mathilda has been taught to create and develop ideas in her image, then pursue them to where she feels content with the result. Her parents encouraged Mathilda always to explore each exciting thought, no matter how long it seemed to last. Mathilda's way of addressing a problem is by looking at a problem in its whole picture then break it down to pieces she can easily understand. As a SPARTAN, Mathilda values her way of thinking to help her understand the big picture of what she is doing now and how it can affect future events.
After losing her parents in the Battle of New Constantinople, Mathilda grew to hate the Covenant. Her desire to join the SPARTAN-III program was on an impulse to gain revenge against those who killed the people she loved. Throughout her training, Mathilda learned about the Covenant more and her hatred dialed down, but remained to be one of the fueling factors of her success in the field. Mathilda feels no remorse when killing a Covenant species, feeling it's her duty to ensure the death of the enemy that took everything from her.
As a successful Headhunter, Mathilda often concerns herself with the positive aspect of the hard situations she finds herself in from time to time. Using dry humor and sarcasm to break tense situations, Mathilda finds herself being the one who can loosen up Samuel. Her positive behavior brings a feeling of ease and comfort that others cannot. Samuel has noted Mathilda for being one of the few SPARTANs who continuously smile and laugh compared to the rest of their peers.
Picking up sniping as her main focus, Mathilda perfected her trait of staying extraordinarily calm and focused during stressful events. Mathilda's unnatural ability to hit extreme shots comes directly from staying relaxed and composed. Practicing Zen Buddhism, Mathilda has found many ways for her to find a state of relaxation while operating behind a sniper rifle. Mathilda has found herself to be an extremely calm and stoic person outside of sniping as well, giving off a vibe of being a cold-blooded killer.
Relationships
Samuel-B256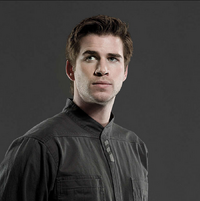 Mathilda's close friend and partner, Samuel-B256.
Community content is available under
CC-BY-SA
unless otherwise noted.