| | |
| --- | --- |
| | This article, Kurt-051, was written by Sonasaurus. Please do not edit this fiction without the writer's permission. |
| | |
| --- | --- |
| | This article, Kurt-051, is currently under active construction. |
This is a fanon expansion of a canon element. To see the original canon article, follow the link to Halopedia:

Kurt-051

.
Kurt Ambrose

Kurt in 2539.
Biographical Information

REAL NAME

Kurt Martin Trevelyan

DATE OF BIRTH

DATE OF DEATH

November 3, 2552 (aged 41)

HOMEWORLD

Physical Description

HEIGHT

7'8" (203 cm)

HAIR COLOR

Brown

EYE COLOR

Hazel

GENDER

Male

Political and Military Information

RANK

Lieutenant Commander (O-4)

SPARTAN TAG

051

CLASS

Class I: 2525

AFFILIATION

ERA

Colonial Independence Campaigns

[Source]
Biography
Early Life
Childhood (2511—2517)
SPARTAN-II Conscription and Training (2517—2525)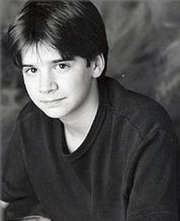 Early Operations (2525—2531)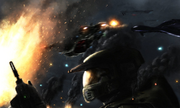 "Blue Team has, for the past six years, displayed a high degree of dexterity in their performance as SPARTAN-IIs. And they are noted to be quite close to each other and display no signs of the flaws ONI had predicted every Spartan team would have. But while they serve well as supersoldiers, I believe there is something missing among them. Something that has been missing ever since the death of SPARTAN-034 in 2525. What they need is a reminder that in spite of all they've given up on their own account, even Spartans are humans and deserve to be treated as such; something I think even John has forgotten to keep in mind these last few years. When this war ends, I don't want my best Spartans to be lost, confused killing machines with no prospect of their own futures. I want them to have a luxury I've denied even myself; a good friend. And I think SPARTAN-051 is the perfect candidate for the job."
―Extract from

Dr. Halsey

's journal, April 14th, 2531
"So we're getting stuck with Mr. Social Skills, huh? And here I thought Dr. Halsey would let us do our jobs in peace."
―

Kelly-087

about Kurt, 2531
New Identity and SPARTAN-III Training
Alpha Company (2531—2537)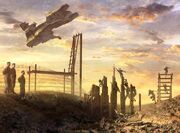 Beta Company (2537—2545)
Gamma Company (2545—2552)
Defence of Onyx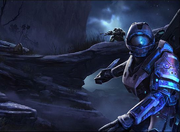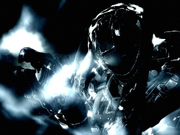 Operations with ONI
Personality
Service Information
Career Service Vitae
Psychological Analysis
Promotions
 Rank 
 Dates 

Petty Officer Second Class

November 8, 2525—March 16, 2529

Petty Officer First Class

March 16, 2529—December 14, 2531

Lieutenant Junior Grade

December 14, 2531—May 21, 2536

Lieutenant

May 21, 2536—October 12, 2544

Lieutenant Commander

October 12, 2544—November 3, 2552
† Deceased
Community content is available under
CC-BY-SA
unless otherwise noted.