"Just... dust and echoes."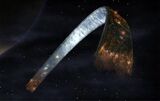 This project, YouTube Team, has either been cancelled, completed, or is totally inactive. Please refrain from editing or attempting to join it. Thank you.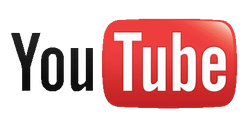 The Halo Fanon YouTube channel is a means for the wiki to increase the wiki's population, as well as establish connections outside the internet that were previously weak or nonexistent. A channel was previously created by co-founder H*bad in 2007, but consisted only of a picture trailer to promote the wiki. Having little means to gain attention then on YouTube, the method had little effect and did not bring Halo Fanon many new users. The account was later closed down. Given the downturn in activity in 2011, however, he returned with more connections and resources at hand, namely with the position of a Machinima director. With the help of Sona 'Demal, he came up with several ways to help promote Halo Fanon on YouTube. The channel was officially re-established on August 22, 2011, and can be found here.
The Team
Signups
In order to sign up to join the Youtube Team, you must place your name on the sign up page. From there the Youtube Team Leads will pick and choose who they feel are trustworthy and would be active with this project.
Videos
Completed
Planned
Introductory Video (Machinima)
Podcast 1
Podcast 2
Halo Fanon story teaser/trailer 1 (Machinima)
Community content is available under
CC-BY-SA
unless otherwise noted.