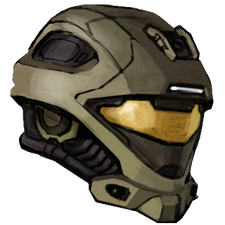 The Halo Fanon Site Patrol is a small group of regular active and senior users on Halo Fanon, with Content Moderator privileges usually given and maintained by Administrators and Bureaucrats.
What does a Content Moderator do?
As a category of User Rights on Wikia websites, Content Moderators have access to a number of abilities available to Administrators, including: deleting and undeleting pages and files; protecting and unprotecting pages and files; editing, moving, and deleting protected pages and files; rollbacking; patrolling new pages; and protecting and unprotecting pages. Users with Content Moderator rights also have their own role on Halo Fanon's Discord channel and operator flags on the wiki IRC channel, provided they own a registered nickname.
Content Moderator powers are given to Site Patrollers primarily to help the administrators with the day-to-day tasks of running the site, including clean-up of unwanted, unused, or duplicate pages, reverting vandalism, and upkeep of core pages on the site, including Projects such as Fanon of the Month and Good Articles, and Foundational pages such as policies.
List of Site Patrollers
Current
Retired