| | |
| --- | --- |
| | This article, Arthur Onegin, was written by Actene. Please do not edit this fiction without the writer's permission. |
Arthur Onegin
The Forsaken Pilgrim
Biographical Information

HOMEWORLD

Iskander

DATE OF BIRTH

DATE OF DEATH

August 30th, 2552 (aged 28)

Physical Description

SPECIES

Human

GENDER

Male

HEIGHT

176 cm

WEIGHT

67 kg

HAIR COLOR

Black/Grey

EYE COLOR

Grey

Political and Military Information

RANK

Commander (former)

BRANCH

SPECIALITY

Assassination
Sabotage
Close quarters combat

AFFILIATION

ERA

[Source]
"He knew himself a villain—but he deem'd
The rest no better than the thing he seem'd;
And scorn'd the best as hypocrites who hid
Those deeds the bolder spirit plainly did.
He knew himself detested, but he knew
The hearts that loath'd him, crouch'd and dreaded too.
Lone, wild, and strange, he stood alike exempt
From all affection and from all contempt.
—Lord Byron, The Corsair
Arthur Onegin, later known by the codename Agent Georgia and the pseudonym Mordred, was an ONI operative active during the Human-Covenant War. Orphaned at an early age, he was recruited out of a juvenile correctional facility and trained by an ONI special operations program to serve as a wet-work operator. Highly gifted in the deadly skills they taught him, he attained the rank of Commander and was given a command of his own. After a brutally successful black operations career, Arthur was disgraced and removed from command after he used a nuclear weapon to annihilate the colonial city of Omelas. The demoted Arthur was recruited into the experimental Project FREELANCER, where he was assigned the codename "Agent Georgia." Following an incident in deep space, the man known as Georgia vanished and was presumed dead. However, he resurfaced as a freelance operative known as "Mordred" near the end of the war. One of the deadliest adversaries ever faced by the agents of FREELANCER, his actions—committed in pursuit of his own harsh idealism—would send ripples across the pages of galactic history.
Biography
The Brother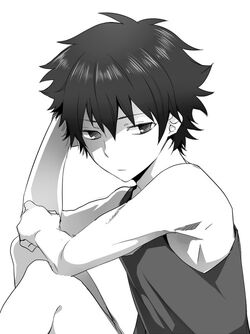 Arthur Onegin was born in January of 2524 on the colony of Iskander. His mother, Dolores Onegin, was one of the household staff at the estate of the wealthy Powell family, key players in Iskander's political and economic spheres. Strong and healthy as an infant, Arthur developed quickly and learned to walk, speak, and read at a very early age. Growing up on the extensive Powell estate, a young Arthur was often left to his own devices while Dolores worked during the day and he would often wander off to read or explore on his own.
The Soldier
The Operative
The Freelancer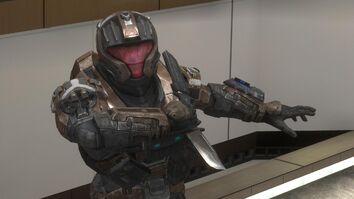 The Mercenary
Personality and Traits
"Justice is subject to dispute; might is easily recognized and is not disputed. Thus, we cannot give might to justice, because might has gainsaid justice, and has declared that it is she herself who is just. And thus being unable to make what is just strong, we have made what is strong just."
―Arthur Onegin quoting Blaise Pascal in order to give voice to his disgust for the Spartan and Freelancer projects.
Mental Overview
Intelligent and charismatic, Arthur was possessed by an uncommon passion that drove him to dedicate himself body and soul to any cause or principle that he attached himself to.
Trivia
Arthur shares a birthday with Lord Byron, the Romantic author credited with originating the so-called "Byronic Hero" archetype that inspired many of Arthur's own character traits.
Gallery
Community content is available under
CC-BY-SA
unless otherwise noted.