| | |
| --- | --- |
| | This article, Aiea, was written by LoyalHaloFan. Please do not edit this fiction without the writer's permission. |
| | |
| --- | --- |
| | This article, Aiea, was written by LoyalHaloFan, but may be used freely by other users even without the author's explicit permission. |
| | |
| --- | --- |
| | The author of this article, Aiea, urges anyone who reads it to provide feedback on the quality of the article. Thank you! |
Aiea

Astrographical

Region
System

Volanti

Moons

H-449r ("Aitcher")

Distance from Core

28 light-years

Rotation period

29.667 hours

Orbital period

412 Earth days

Physical

Diameter

9,477 kilometers

Atmosphere
Climate

Predominantly tropical

-20.1°C to 51°C (-4.2°F to 124°F)

Gravity

1.15 G

Societal

Immigrated species

Human

Official language

English

Population

8,776,300 (2553)

Major cities

Victoria (Capital city)

Affiliation

  [Source]
"Trade winds coming from the poles, white sand beaches, and women as far as the eye can see. Our paradise in the stars..."
Aiea, officially known as the Commonwealth of Aiea is a sparsely populated oceanic world Inner Colony and has gained a reputation for being one of the most beautiful human worlds in their region of space. Aiea is the fourth planet in its system, providing an atmosphere and tropical climate suitable to human settlement.
Aiea was settled under the efforts of the United Islands of Polynesia and Federated States of Micronesia, with funding secured and sponsored by the United Republic of North America. The colony ships UES Victoria and UES Pakaa's Blessing settled the planet in 2447. Both the Victoria and Pakaa's Blessing were dismantled in the same region to form the future capital city of Victoria. Over the course of fifteen years, the colony grew at an average pace, with other cities and towns being built all across the planet. By the end of the 25th century, Aiea had become a popular tourist and vacation destination with an average of 127 million visiting annually, more than fifteen times in population.
Recent History
Colonization
Military Presence & Security
Economy
Food and Agriculture
Energy
Raw and Industrial Materials
Finished Goods
Services
Transportation
Tourism
Demographics
Politics
Aiea is governed by the Aiean Regional Council, which is comprised of forty-four councilors representing the twenty-two regional states located across the colony. Foreign relations with Earth and the other colonies have remained strong for many years, and Aiea is generally looked upon with high regard in the core worlds. Its favorable relatioms with the Inner Colonies and Sol have granted Aiea greater influence in colonial affairs, often taking an active role in the UEG Senate despite the colony's small population. The history of secessionist organizations and political parties on the colony have not lasted long, as the colony's loyalty to Earth has never wavered. Pro-Earth sentiment on Aiea is the highest per capita among any other Inner Colony world.
Ethnicity and Language
In a colonial census conducted in 2555, more than fifty-percent of Aieans identify as having ancestry from the various Polynesian and Micronesian ethnic groups. The remaining permanent resident Aieans have claimed ancestry from the United Republic of North America, Australia, and New Zealand. Almost all Aieans speak English, though many households still proudly retain their cultural and language roots.
2555 Colonial Census

| Ethnicity | Percentage | Approx. number |
| --- | --- | --- |
| Polynesian | 33% | 2,896,179 |
| Micronesian | 29.5% | 2,589,008 |
| "American" | 15% | 1,316,445 |
| Australian | 14% | 1,228,682 |
| New Zealanders | 8.5% | 745,135 |
Religion
Biology
Geography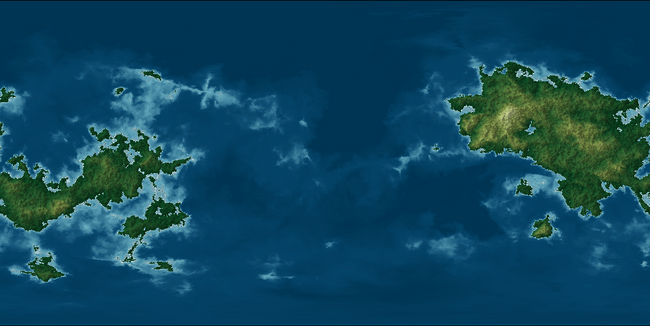 Community content is available under
CC-BY-SA
unless otherwise noted.